Google Street View Tours for Businesses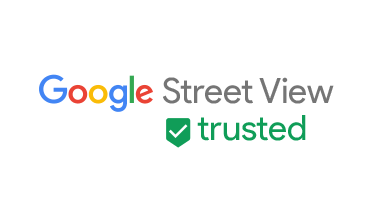 I am a Google Street View Trusted photographer and I would like to help you grow your business with Google Street View business virtual tours. If your business has a business listing on Google, your Google business listing will have a virtual tour feature added to your business listing and to Google Maps. The virtual tours also boost your businesses' Google search ranking, and you can even can share the virtual tours on social media or embed the tours on your company's website. Another benefit is that your first-time customers will feel more comfortable if they can virtually visit your business before actually driving there. A virtual tour can also highlight a unique feature of your business ( think a hibachi grill at a Japanese restaurant, or a climbing wall in a outdoor outfitter's shop.)
I will photograph and upload your tour to Google maps, A basic 5 to 7 panorama virtual tour only costs $399 for businesses and there is a discount for non-profit businesses. The virtual tour takes about an hour to photograph and are best shot when the business is not open to the public. I will then process and promptly post your tour to Google Maps. The virtual tour will appear on Google Maps street view and your Google business shortly thereafter. Please contact me to schedule an appointment for your business.
An example Google Street View virtual tour:
---
---
Real Estate 3-D Virtual Walkthrough Tours
In addition to Google Street View Tours, I offer 3-D virtual walkthrough tours for real estate professionals. Virtual walkthrough tours add value to your listings and are an invaluable selling tool, especially for remote buyers or for COVID restricted showings. With a 3-D virtual walkthrough tour your customers feel completely immersed in the space. They can also view the property as a 3-D "Dollhouse", view a scale floor plan, and even accurately measure the space. 3-D virtual tours can increase commissions, reach a wider audience, and close on properties faster. Please contact me to arrange for a virtual tour for your listings.
Example 3-D Walkthrough Tours
Click here for 6 Espinoza, Taos NM Tour
---
Click here for Bitter Creek BnB tour
Real Estate Photography
I offer real estate photography services either as part of a virtual tour package or as a stand alone photo package. The example slideshow below is for an Arizona BnB.
---
Contact Jay
Phone: 303.875.3958 (Business inquiries only)